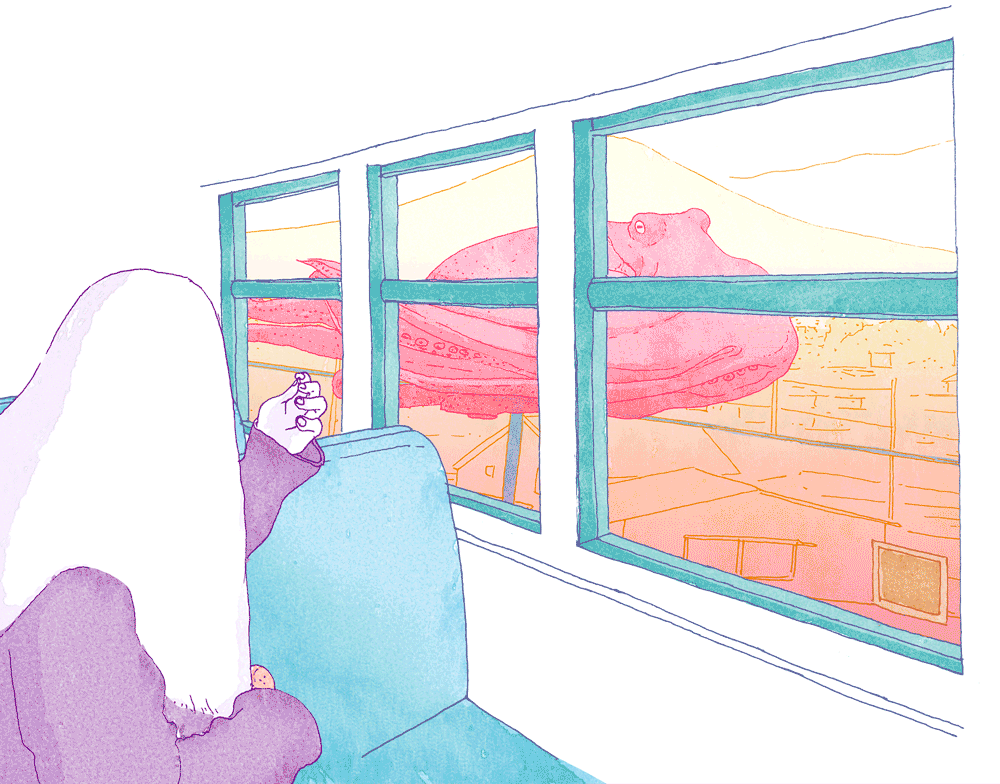 Hi! I'm Elena, an Italian-Russian visual artist, born and raised in Milan but now based between London and Seoul.
My works are dreamy, surreal but also very real. All my inspirations come from my daily life and from my travel experiences around the world.
My works are also inspired by the natural world and the sensation of inaccessibility and mystery I feel while diving in it.
During my studies at the Royal College of Art I wrote a dissertation entitled 'Out of the Shell' (then transalted into an authorial
short movie
) which is about the efforts humankind has done -among the history of humanity- to understand how it feels to be others. The others to me are embodied in all non-human animals, in particular marine creatures.
Feel free to reach out for any collaboration or job opportunities at elena[at]elenabanshart.com
Looking forward to hearing from you :)
Read more about me and my work
HERE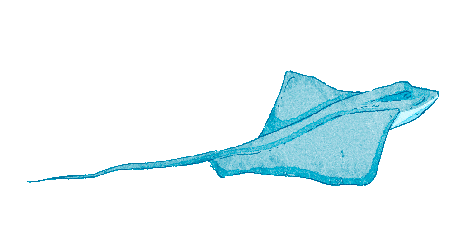 CLIENTS

NATURE - The International Journal of Science
California Istitute of Technology (CALTECH)
BBC Science Focus
Apple
Washington University
Gingiberi
Vine Pair
Majo Ideas
...


EDUCATION

Royal College of Art (RCA) - MA Visual Communication 2019-2021, London - UK
Cyclone Graphics, Animation Studio - INTERNSHIP, 2018, Tokyo - Japan
Centro Sperimentale di Cinematografia (CSC), National Film School - 2D Animation 2014-2016, Torino - Italy


INTERNATIONAL AWARDS

3x3 N.19 - Honorable Mention 2022, USA
Annual 2022 - Silver Medal in Animation, 2022, Italy
JIA (Japanese Illustration Award) - Bronze Medal 2021, Japan
Annual 2021 - Bronze Medal 2021, Italy
iJungle Illustration Award - Merit Award 2020, UK
World Illustration Award - Longlist 2020, UK
iJungle Illustration Award - Merit Award 2019, UK
Festival International de Imagem de Natureza - Shortlist 2019, Portugal
Premio Illustri - Shortlist 2019, Italy
ArtKeys Prize - Shortlist 2019, Italy


GROUP EXHIBITIONS

Busan EXPO 2030 - Chamber of Commerce and Industry | Seoul, South Korea | Oct 2022
Busan Poster 2022 - BEXCO | Busan, South Korea | Sept 2022
Elena G. Bansh - M&J Foundation Naro | Seoul, South Korea | Feb 2022
Tell us a Story - Gerald Moore Gallery | London | Jan-Feb 2022
Volitional Tremor - 2* Guan Gallery | China | July-Aug 2021
Cat Mix - Art Forum AsamiNo Gallery | Japan | July 2021
Terminal - Ugly Duck | London | June 2021
RCA 2021 - Online | Royal College of Art | June 2021
Seasons - King House Art Gallery | UK | May 2021
Work in Progress Show 2021 - Online | Royal College of Art | January 2021
Festival International de Imagem de Natureza - Villa Real | Portugal | 2019
ArtKeys - Castello Angioino Aragonese di Agropoli | Italy | 2019
Illustri - BASE Milano | Italy | Sept 2019


WORKSHOPS

Elena G. Bansh & the Young Artists - M&J Foundation Naro | Seoul, South Korea | Feb 2022


FEATURED IN

Boooooom website - 2022
PICTOPLASMA - Character Care - 2022
Creative Boom - 2021
AWWW Magazine 2021
HIGHTONE - Fantasy Illustration - 2021